Marie Howard : Psychotherapist and Counsellor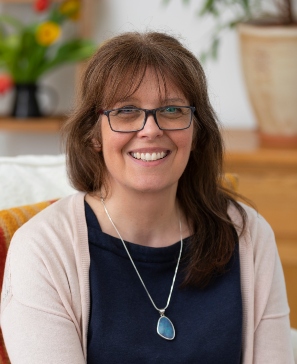 Hello and welcome, my name is Marie Howard. I am a Professional Counsellor and Psychotherapist, (MBACP, UKCP Accredited, MA, BA.) with many years of experience -including NHS- helping people from all walks of life. I am offering face to face, online and phone sessions.
Do you feel you need some extra support right now and are considering talking to someone professionally?
Talking together can help to clarify things and to find a way through it. Counselling is a unique opportunity to learn more about yourself, improve your psychological health and feel supported to make positive decisions in your life.
HOW ARE YOU?
We're often asked, "How are you?" but how frequently do we have the time to really answer, let alone know how we truly feel?
It may be that you are feeling lost, confused, or stuck in your life and do not know which way to turn? You might be feeling quite overwhelmed by your feelings or unsure how you feel at all. These are very common things that can be helped by counselling.
In a therapy session, we would take time to see how you really are and for you to feel supported and cared for. Coming for therapy can be seen as a way of improving your mental health- much like regular exercise improves physical health, but in therapy we are creating stability in your moods and strengthening how you feel about yourself through your self-esteem.
Life is so busy. Giving yourself time each week to have counselling may feel like a luxury, but most people really appreciate and value a peaceful, space away from the demands of their lives to talk in private. Here you can receive psychological care tailored personally to you.
My therapy room is fully accessible with free visitor and disabled parking. I have a lift and disabled toilet adjacent to my room.
I welcome you to contact me, to see if counselling can be of help to you.